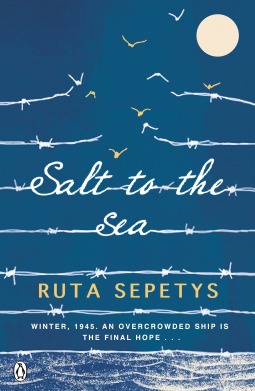 It's early 1945 and a group of people trek across East Prussia, bound together by their desperation to reach the ship that can take them away from the war-ravaged land. Four young people, each haunted by their own dark secret, narrate their unforgettable stories. Fans of The Book Thief or Helen Dunmore's The Siege will be totally absorbed.

This inspirational novel is based on a true story from the Second World War. When the German ship the Wilhelm Gustloff was sunk in port in early 1945 it had over 9000 civilian refugees, including children, on board. Nearly all were drowned. Ruta Sepetys, acclaimed author of Between Shades of Grey, brilliantly imagines their story.
Salt to the Sea was a tragic story of four people: Joana, Florian, Emilia, and Alfred.
WARNING: Unmarked spoilers ahead. Proceed with caution.
"Your daughter, your sister. She is salt to the sea."
Joana was one of the best characters is this book. She was carefully created with equal parts of both compassion, love, and grief. Her nursing skills are also a prominent feature throughout the story, and I love how she is so willing to help anyone in need.
I will admit, though: I'm disappointed that she was the girl who got a happy ending. Not that she didn't deserve it, per se, but I think Emilia deserved it more.
Emilia is my favourite character by far. She has faced so much throughout her life – rape, birth, hardship, grief and yet here and there small acts of kindness. Her strength and perseverance are most admiring, and I was rooting for her throughout the entire book.
Her homesickness was a big part of her character – we can see how much she longs to be in Poland again, and show her baby the wonders of her country.
I pulled her close and whispered in Polish: "There were no ghettos, no armbands. I often fell asleep to a breeze floating through my window. It's true. It was like that once."
Of all the characters, she was the one who I wanted to have a happy ending and find peace. Sadly, the book ended on a tragic note, but I like that she died with peace in her heart, knowing that her family were waiting for her.
I also liked the alliance between her and Florian – I wish Ruta Sepetys had developed it more.
I became good at pretending. I became so good that after a while the lines blurred between my truth and fiction. And sometimes, when I did a really good job of pretending, I even fooled myself.
Florian was a bit of an undeveloped character. I was still confused about his role with Dr Lange by the end of the book, and disappointed that nothing came of his mission. The one thing I do like about him, though, was that he showed so much kindness to Emilia and her baby.
Alfred is a horrible, horrible, character. Not in the sense that he wasn't written well – no, it was his actual personality that made me hate him so much. I know that during World War II there were obviously Nazi/Hitler supporters, and I think it was good that Ruta Sepetys had one in her book.
But that didn't stop me from hating him. And he ratted out his "dear Hannelore."
There wasn't much elaboration on the other characters. Eva was gone by the 60% mark, I think. But the shoe poet and the boy…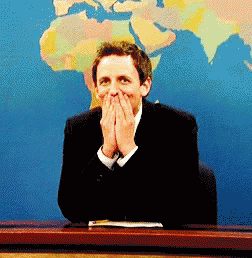 It was so nice to see a parent (figure)-child reltionship in the book, and the shoe poet was simply wonderful.
"The old man spoke of nothing but shoes. He spoke of them with such love and emotion that a woman in our group had crowned him "the shoe poet." The woman disappeared a day later but the nickname survived.

"The shoes always tell the story," said the shoe poet.

"Not always," I countered.

"Yes, always. Your boots, they are expensive, well made. That tells me that you come from a wealthy family. But the style is one made for an older woman. That tells me they probably belonged to your mother. A mother sacrificed her boots for her daughter. That tells me you are loved, my dear. And your mother is not here, so that tells me that you are sad, my dear. The shoes tell the story."

I paused in the center of the frozen road and watched the stubby old cobbler shuffle ahead of me. The shoe poet was right. Mother had sacrificed for me." 
Ruta Sepetys did a wonderful job of writing this book. Each character has a distinct voice, feelings, and situation, making them much more real.
The plot was quite good. Well, Florian could've been done better, but nothing is ever perfect. And when people die, you can see that they died for a reason. And death is part of war, after all.
A well-written historical fiction novel, with equal parts joy and grief. Depicts the horrors of World War II very well – clearly a lot of research was put into this.
I hope you enjoyed reading my review! You can also find it on my Goodreads profile here.
See you on Saturday! 🙂