People, it's here! That Wonder Woman 3-in-1 I mentioned in this post!
Are you pumped?
You should be.
BRING IT ON!
For this book, I think we need to do a good old-fashioned pros-and-cons type of review.
FEMINISM. Feminism. Feminism is all around. Diana objects multiple times to Jason's control over Alia, and she also observes how many seem to more dominant in the mortal world.
Diana – oh. my. gods. She is just perfect. And her oblivion to mortal things such as Google!
Badassery – Diana literally kicks Jason's ass in that first fight
Alia – she is an absolutely wonderful soul.
Nim – could a better bi character exist? apart from Nina Zenik
The writing is snappy and fast, making it easy to get invested into the story.
No one scene drags out for too long – the story is constantly flowing with new plot twists and turns
And dude(tte), that cover. Oh. My. Goodness.
Jason – at the start I was actually hoping for him and Diana to get together, but then [select to read spoiler]

he became such an asshole after betraying Diana and Alia (excuse the language, please) that I wanted him to jump off a cliff.

There isn't really much of an ending to the story – it feels slightly rushed, as if Leigh had an urgent deadline but was trying to give her readers the most she possibly could. So I'm hoping and praying there's going to be a second book, although #unlikely.
There isn't really much… depth to the story. I mean, we get a basic idea of the characters and what they're from, but otherwise, we don't see that many strong emotions, or deep backstories.
So all in all, it was an enjoyable, quick read, pretty two-dimensional and not particularly deep, but I still love the strong feminist theme throughout the novel.
(but can we please have a sequel, Leigh, pleeeeeeease)
And now after my book review, we've come to the Wonder Woman movie review!
But first, a small disclaimer: I saw this movie a couple of months ago, therefore my review will compose of a paragraph with my thoughts, and then – lots of GIFs. Lots.
Anyway.
Diana is the same kick-ass heroine in the movie as she is in the book. She takes no crap from anyone, fights for women, and is quite naïve about the mortal world.
However, we do have a central focus of the romance between her and Steve Trevor – I wasn't exactly a big fan of it, but admittedly they worked well together.
I do love the setting during WWII, though. Diana's shock at seeing so much death and violence was a huge part in my adoration of the film – I confess I may have shed several tears while watching. The film is so raw and poignant, and completely unforgettable.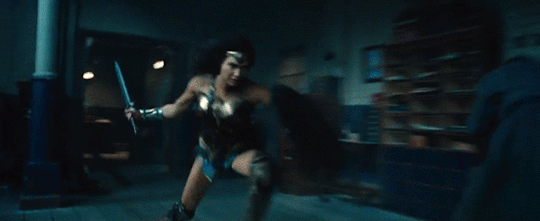 I do love to have a healthy portion of gifs in a blog post 😉
And now, finally, the tag! Although: I wasn't actually tagged to do this by anyone, but I literally don't give two figs.
So let's do this!
WONDER WOMAN: YOUR FAVOURITE BADASS FEMALE CHARACTER.
I would say Diana, but I figured I had to throw in my girl Lada from And I Darken…
FANTASY ISLAND: A BOOK SETTING YOU WANT TO ESCAPE TO.
This is unquestionable – Themyscira. It sounds absolutely incredible. Although it's all-girls… I probably would end up wishing for some male company at one stage, I'd say.
LONDON: A HYPED BOOK THAT LET YOU DOWN.
Definitely Now I Rise by Kiersten White. I was so looking forward to the sequel of my Dracul babies, and instead- you know what, just read my review.
STEVE TREVOR: A BOOK THAT HAS A BEAUTIFUL COVER AND A GREAT STORY.
Oh, definitely Spellbook of the Lost and Found. The story is absolutely incredible, and I mean, look at that cover: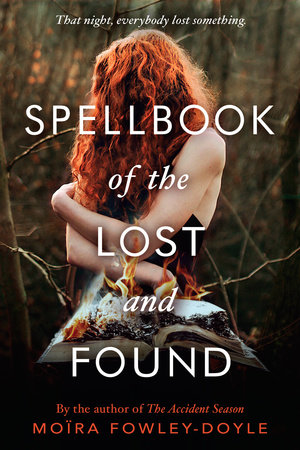 LASSO OF TRUTH: A BOOK THAT YOU HATED.
Twilight. No discussion.
WONDER WOMAN'S SHIELD: A BOOK SO SAD YOU NEED A SHIELD.
The Book Thief by Markus Zusak. I cry every single time I read that scene. YOU KNOW THE ONE.
ARES: A VILLAIN THAT IS SCARY BUT YOU CAN'T SEEM TO HATE.
Kaz Brekker from Six Of Crows – we all know he's a notorious villain, but honestly, who can hate him?
THE AMAZONS: A BOOK THAT YOU WISH HAD MORE / BETTER LGBTQIAP+ REPRESENTATION.
I wouldn't say more, exactly, but maybe The Conqueror's Saga (Kiersten White) could represent Radu better. His sexuality seems quite minor, and shoved to one side, so I want more of his rep.
JUSTICE LEAGUE: WHAT SUPERHERO BOOK FRIENDS DO YOU TAG?
People, I have an entire superhero league of the whole bookish community. So whoever's reading this, I tag you. And yes, you can say that I actually tagged you. Indirectly, but I still did nevertheless. 😀
A last GIF. Because (a) Wonder Woman and (b) GIFs. Need I say more?
P.S. Would you mind clicking the "LIKE" button on this post? I know that you and others are reading my posts, but I would appreciate knowing if you actually like what I'm writing!